Special Offers - 2021
For the months of November & December 2022 we are offering: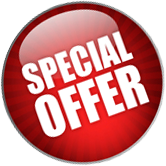 6 x rooms / areas 360° Tour
€ 499 plus VAT @ 23%
The special offer tour consists of:
6 separate 360° images with any combination of indoor or outdoor shots (e.g. for a Restaurant Virtual Tour: 1 x entrance area, 2 x main restaurant areas, 1 x bar area, 1 x private dining area and 1 x kitchen / exterior street shot)
Virtual Tour will run on all devices - PCs, Mac, Linux, iOS (iPads, iPhones, iPods) and Android
Includes creation of the 360° tour interface window, designed to match your existing website (tour window can be embedded into your webpage, or set to open in pop-open layer, or new window - user can also view any version in 'fullscreen mode')
Addition of the finished tour to your website (or we give you the files to pass onto your web development company)
Simple terms & conditions apply
Please telephone us on +353 (0)1 458 39 29 to avail of this special offer or to find out more information. Alternatively fill out as much of the 'Order Form' as you can and submit it to us.