Website relaunch special offer
|
2/12/2013
As we have recently relaunched our 360° Tours website (we hope you like it!!), we are offering a 25% discount to any virtual tour orders placed before the end of 2013. That's right, 25% off !!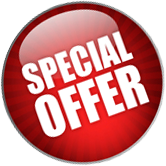 Yes we are knocking a quarter off the normal price of our virtual tours! So, if you order a virtual tour from us, of any size, before 31st December 2013, you'll receive the discount. And as long as the order is placed before the deadline, you'll have six months to arrange a date that suits you for us to capture the imagery and create the tour.
Please contact us for more information or if you would like to avail of this offer.
(Standard terms and conditions apply. A deposit will still be required before work can start)
---